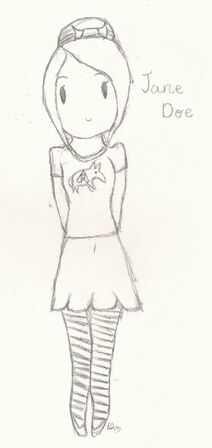 Jane Doe is the host of Arkan Radio, the only radio station produced in Arkan and the only one that can be listened to in Arkan.
She is the host of the Arkan Radio station. She has an intern known as Oliver the Immune. They enjoy roleplaying weekly and often rotate between Zombie Apocalypse Week, Alien Invasion Week, Animal Week, Vampire Werewolf Hunter Week, Harry Potter Week, Fandom Week and Cat Week.
John Smith
Edit
Jane Doe and John Smith are never together, even on census day when one arrives only minutes after the other has left. This has lead some people to believe that they are the same person.